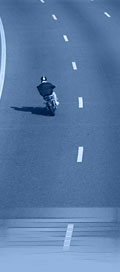 Reduced CO2 emissions over conventional hot materials.
Less disruption to the public as road space occupancy can be reduced.
Reduced safety and environmental risk with cold products.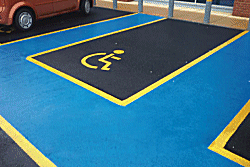 OUR Traffic Paint is a highly durable water based Line Marking for use on Asphalt, Tarmac and Concrete. Suitable for lane lines, edge lines and centre lines, as well as symbols, legends and parking bays.Centrecoat line marking is a fast drying traffic paint formulated specifically for airless equipment and conventional air atomized equipment and smaller lane line striping equipment with or without pressure applied glass beads. It is suitable for road striping, airports, ports, factories, carparks, schools, play grounds, hard sports courts etc.Meets the requirements of TT-P-1952D Types I & II & TT-P-1952B.FED-STD-595 color chip.
It is water reducible, and quickly dries to a no track condition.Surface must be dry and free of loose material, oil and grease before application.New asphalt and concrete should be allowed to cure for a minimum of 30 days before the application of coating.Non flammable, solvent free. Use airless or conventional spray, paint brush or roller - clean up with waterDrying Time: ASTM wheel dry in approx. 10 minutes at 20 Degrees C.Centrecoat Line Marking is designed for a single coat application.Available in white, yellow, black, red and blue, all colors are lead free.


GRACO LINELAZER.